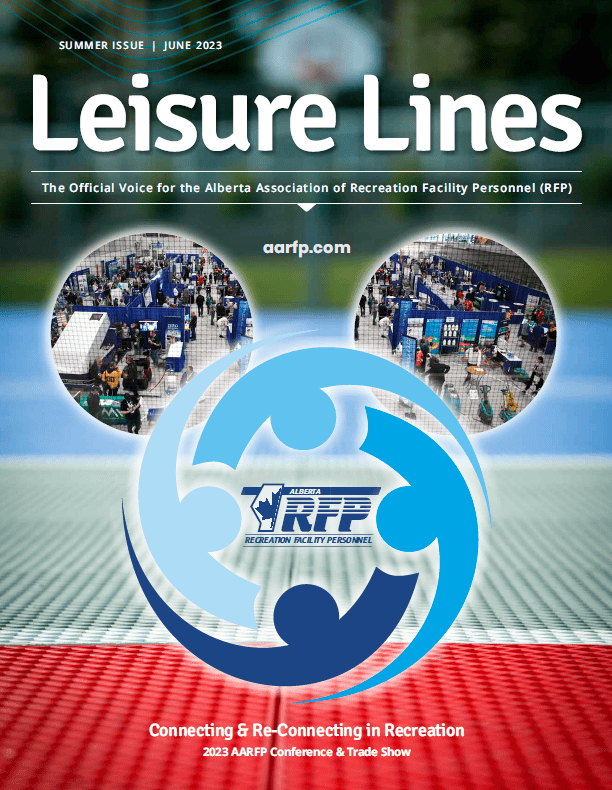 Leisure Lines is a quarterly newsletter/magazine that contains recreational news, insights into the alberta recreation industry and the latest technologies and innovations in the recreation industry. 
All current members with a valid email address on file at the RFP Office will be notified by email when the publication is available.
Are you interested in reading about: 
Naturalization as a management technique used for green spaces. Which includes learning about gathering participants, funding and the challenges and successes you might face.
The less obvious ways to reduce your chlorine consumption, and how pool cover hygiene can impact chlorine?
Have you ever wondered about the impact noise has on recreation facilities (and malls too)!
The best and funniest Conference Highlights.
As a woman in recreation, have you ever wanted tips, advice, or mentorship? We have a thoughtful and stunning article that'll inspire you.
Documenting an Integrity Management System may sound daunting, but with this article it'll make it a breeze to complete and continue.
Have you considered how Building Automation Systems impact the efficiency of rinks?