Read Up To Date Information Regarding Alberta Recreation Operations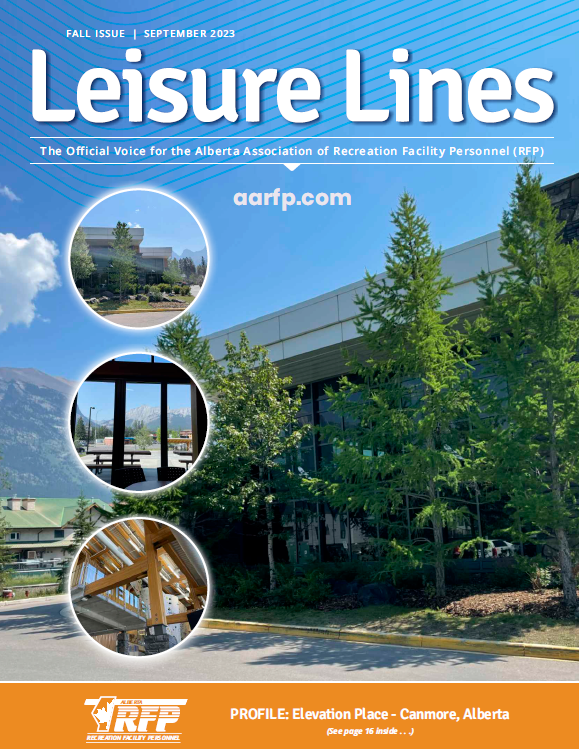 Leisure Lines is a quarterly newsletter/magazine that contains recreational news, insights into the Alberta recreation industry, the latest technologies and innovations in the recreation industry as well as the trends or insights operators, directors, managers and all personnel in the recreation field need to keep on top of.
All current members with a valid email address on file at the RFP Office will be notified by email when the publication is available. If you are interested in receiving updates please email us.
This issue contains:
A facility profile of the Elevation Place in the beautiful town of Canmore.
Essential information about Urgent Drills and some tips you can utilize for your facility.
What artificial sweeteners reveal about pools.
How to prepare your facility for winter.
The turf debate, which looks at natural vs. artificial turf.
The importance of excellent customer service.